Last Updated on July 18, 2023
Virtual reality games are always expanding their frontiers with new titles to keep up with the evolving technology. Developers may use virtual reality to construct fascinating worlds in anime form, allowing you to explore them up close.
Anime-themed games are one of the sub-genres you could be interested in, and this genre includes both games based solely on specific anime and games that include anime themes or graphics in the experience. The Best anime VR games are listed here!
What Are The Best Anime VR Games?
This is our list of the best Anime VR games to try this year:
One Piece: Grand Cruise
Because One Piece is one of the most successful anime series of all time, several video games have based their gameplay and narrative on it. You will get the chance to meet Luffy and several of his crew members in One Piece: Grand Cruise.
You also have the option of defending the Thousand Sunny from danger. Although One Piece: Grand Cruise is a brief experience, it is an excellent way for One Piece fans to get started with VR. On the PSVR, you can play One Piece: Grand Cruise.
Airtone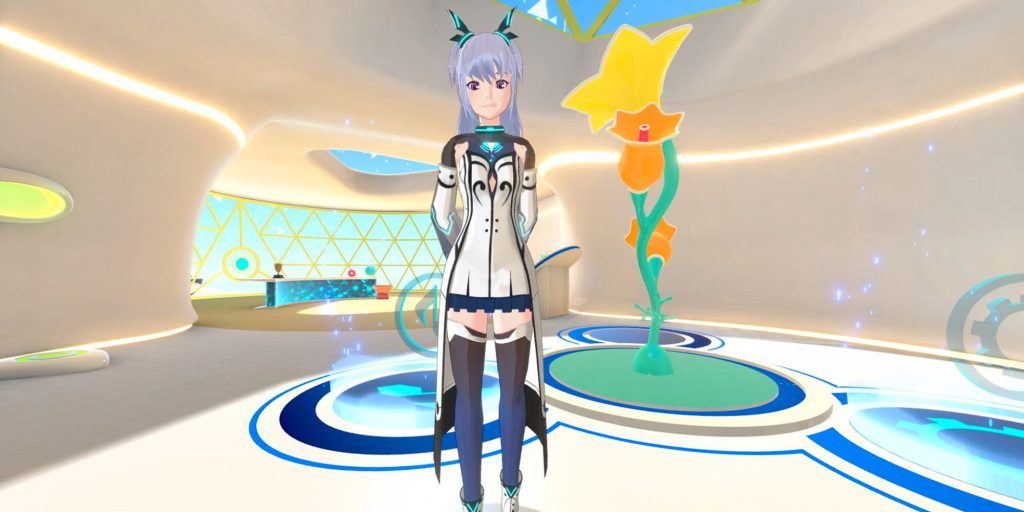 Airtone is similar to other rhythm games like Beat Saber, except you may play alongside Neon as you tap the proper moving items to advance through the levels. Airtone has mostly uplifting music when playing stages, making it a wonderful rhythm game for those who prefer listening to pleasant music.
Airtone is a story mode that concentrates around Neon, your anime-themed buddy, unlike other rhythm games. For anime aficionados, Airtone is a terrific introduction to VR rhythm games. Airtone is compatible with PSVR and PCVR headsets.
Tokyo Chronos
Tokyo Chronos actually occurs in Tokyo, as you might expect. If you like anime graphical styles, you'll love joining a gang of anime characters as they uncover the mystery of their environment.
One of the finest aspects of Tokyo Chronos is that it allows players to make decisions during the main plot, making it more replayable than many other VR games.
VR Tennis Online
If you love sports and anime aesthetics, you should play VR Tennis Online on the Oculus Rift. You may choose from eight different characters, each with their own distinct design. VR Tennis Online is mostly an anime game since the characters have anime-like looks.
There aren't many sports games with anime visual styles, especially in virtual reality, so if you like both, try VR Tennis Online. Furthermore, tennis is a lot of fun to play, especially if you wish to compete against other players online.
Spice & Wolf VR One & Two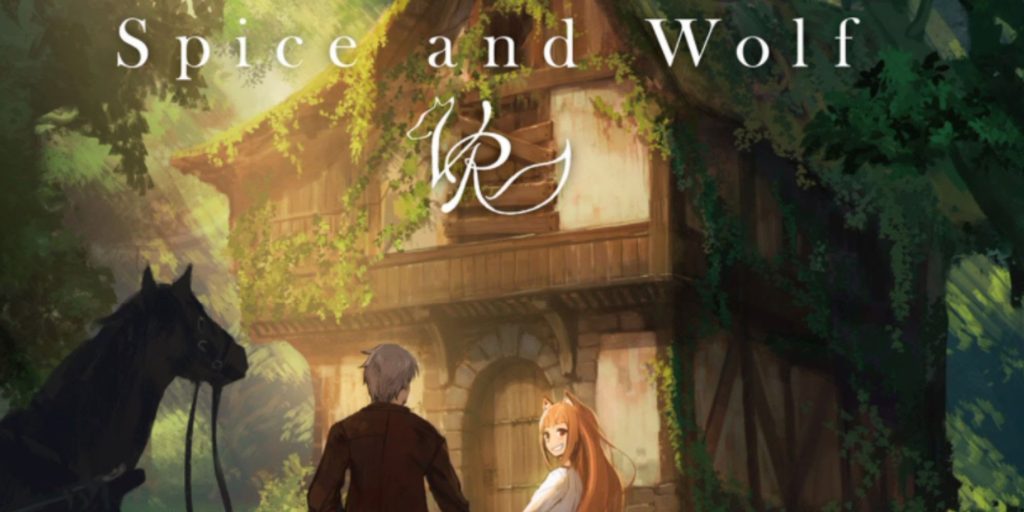 Spice & Wolf One and Two are both based on genuine anime and operate more like an interactive gaming experience than an action-adventure game, despite the fact that there are a lot of VR games with anime images or an anime theme. There are two versions of these games: one follows a pair of characters on an exciting journey, while the other is more straightforward and enables you to watch as they settle down in a pleasant home.
You may watch a few sections of the Spice & Wolf anime with Holo and Lawrence in addition to the animated VR experience. Spice & Wolf Two is a nice game if you want a pleasant experience that isn't combat-oriented, and the first one also delivers a unique journey. Spice & Wolf Two is compatible with the PCVR, PSVR, and Oculus Quest.
Pokemon VR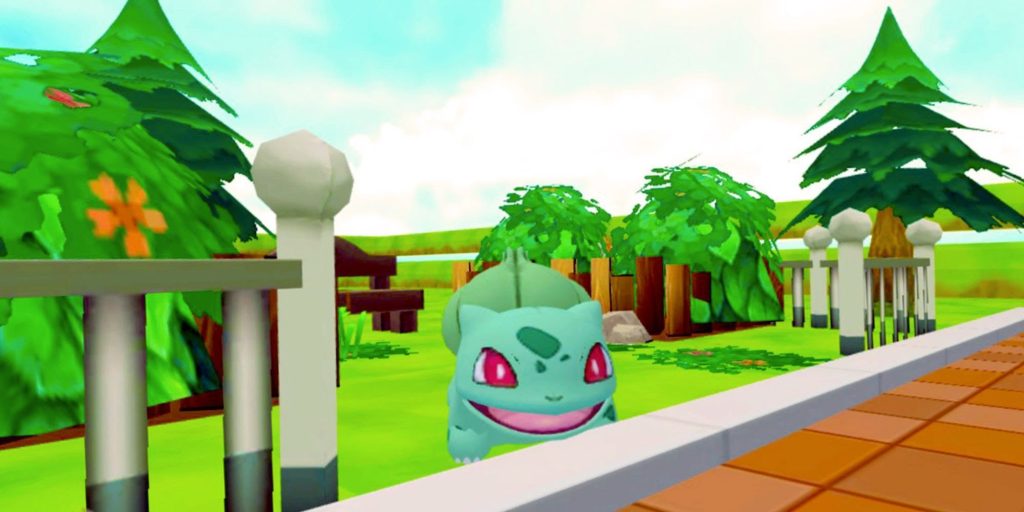 Pokemon VR is a game that can be played through SideQuest, and despite its modest size, it is still rather remarkable. You may explore an expansive region with various Pokemon in this game. You may also capture Pokemon and battle them.
Every Pokemon fan's desire is to see the Pokemon world in person, and Pokemon VR makes that dream a reality. Pokemon VR is a modest game, but it's worth playing because there aren't many other virtual reality experiences like it. SideQuest is where you can get Pokemon VR.
Hatsune Miku VR
Hatsune Miku is a well-known anime character, owing to the popularity of her music. Hatsune Miku VR is a virtual reality rhythm game, but it's different from other rhythm games in that you get to dance with Hatsune Miku and her music.
Sword Reverie
Sword Reverie is a virtual reality game that offers the most unique sword combat experience. Local chances allow you to immerse yourself in the action of your favorite anime. Sword Reverie's fighting makes you feel like you're in an anime scenario.
You'll find it difficult to put Sword Reverie down once you've entered its magnificent universe, and few games can rival it in terms of fighting mechanics and style. PCVR headsets are required to play Sword Reverie.
Outlaws VR
Outlaws VR is currently in early access at the moment. It's a cross between a martial arts brawler and a more typical action-adventure game, enabling players to punch out adversaries while exploring their surroundings.
Even though the game is set in medieval China, the weaponry, clothes, and maneuvers of the enemy will be familiar to anime fans who have watched feudal Japan episodes. Outlaws VR is now available on Steam for the Oculus Rift, HTC Vive, and Valve Index, and was developed by HXVR Studio.